Landscape Designers &
Planting Massapequa NY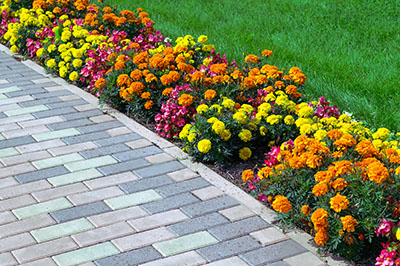 With the right planting service in Massapequa NY, you can add long-lasting greenery and vitality to your surroundings. If you're unhappy with your property's curb appeal, need to add shaded areas to your backyard or want more privacy, Old Mill Nurseries can help. Our professionals will help you select the ideal trees and shrubs for your property, and our expert installation teams will make sure the job is done right.
Trees are a long-term investment in your property since they have extended lifespans compared to other plant life. That's why we take extra care in inspecting the soil quality, local climate and other factors that can affect your new trees prior to planting them.
There are wide varieties of trees that will thrive on your property with the proper care. Trees and shrubs can be used as privacy plantings and can provide shade during the SPRING. Our team will ensure that you select the right species of trees and shrubs for your yard in Massapequa, NY.
Through the other divisions within Old Mill Nurseries, we also offer an incredible tree maintenance program, Irrigation installation, tick and mosquito spraying, outdoor lighting and audio installation that can be tailored to your specific needs. Whether its routine maintenance, such as pruning and trimming, or emergency services that involve disease and infestation control, we've got you covered.
Contact Old Mill Nurseries today to inquire about our services and schedule a consultation appointment in Massapequa, NY.
516-271-1886